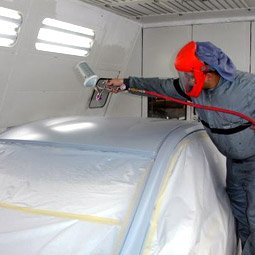 State-of-the-Art equipment and techniques
Don't have your auto body damage repaired by just anybody. The trained professional technicians at Briarwood Ford Collision Repair Center have over 200 years of combined experience. They repair all makes and models and their staff will handle all the details with your insurance company. Just ask for Collision Center Repair Manager, Craig Wood!

Briarwood Fords state-of-the-art Collision Repair Center is conveniently located in the Saline Industrial Park.


Please bring your vehicle in for appraisal before 5:00 PM.